Message from the President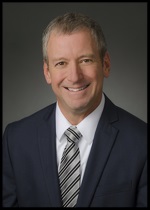 This past week we had Michael Corrigan, President and CEO of Visit Jacksonville come and speak to us. Corrigan leads a twenty-person workforce whose job is not only to market Jacksonville around the country, but also attract groups for conventions, and operate the three visitor centers around the city. He talked about the importance of tourism to our area and why we are seeing a spike in North Florida and the panhandle. One fun fact is that with everything going on, the West Side of Jax continuously has the greatest hotel occupancy rate in town (many guessed the Southside or Beaches).
We had a great member hangout at Bahama Breeze. Special thanks to Ken Dean and Regent Ducas for sponsoring the appetizers. Thank you to all who came out and networked. Be on the lookout for tickets for the Sharks arena football game on July 23rd. You won't want to miss this week's meeting with guest speaker Bob Buehn, Director of the University of North Florida Military and Veterans Resource Center. Have a great week and stay cool!

Jeff Volpe
2022 President

---