Tournament Director
March 1, 2022
Friends of the Southside Business Men's Club Charities,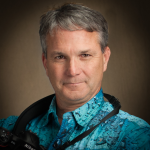 Hello, my name is Mark Geil, I am this year's Youth Achiever Program(YAP) Charity Golf Classic Chairman.
I would like to invite you to the 27th Anniversary for our YAP GOLF CLASSIC, benefiting the Youth Achiever Scholarship Fund to be held on 09May2022 at The Golf at South Hampton @12:30.
The net proceeds raised from this event will directly benefit the Southside Business Men's Club Charities, Inc for disbursement to high school seniors and college students looking for financial assistance to further their higher education.
The Youth Achiever Program(YAP), began in 1994 by Fred S. Harford -then 4th Vice President-& Gene Bushor -then President. The original purpose of raising funds was to subsidize Southside Elementary Schools Safety Patrol students to take their annual trip to Washington D.C. After of couple of years of trying to fund this program with various types of fundraising actives, it became apparent that something else had to be done.
In 1996, Crump Kirby had the idea to put on a charity golf tournament to raise funds with a single day event. To fund his idea he approached the SBMC Board of Governors for assistance. The board agreed & approved the funding for the golf event. In the first year SBMC raised $3,500 for the charity scholarship fund. Initially funds were used to help the School Safety Patrol program and with the balance being used to start the Youth Achiever Scholarship Fund program. In the 25 years this annual event has raised a collective $275k for the scholarship fund. In the recent years Southside Business Men's Charities has awarded a number of students scholarships totalling over $50,000 in a single year!
We have come a long way since our first golf outing in 1996. The biggest setback being the passing of our Tournament Founder, Crump Kirby in 2018. However, with your generous funding of our tournament sponsorship and/or participating in our golf event, we will continue fund his dream to support a several local high school seniors with financial assistance to continue their higher education.
With sincere appreciation I would like to thank you for your support & we look forward to playing with you at this year's golf event.
Sincerely,
Mark Geil
Tournament Chairman